Day 1 :
Keynote Forum
United Psychological Services, USA
Time : 09:30-10:10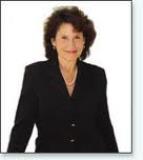 Biography:
Barbara Fisher is a neuropsychologist with board certification in behavioral sleep medicine. She has been involved in dementia evaluation for over twenty years. She is the author of four books on Attention Deficit Disorder and co-morbid disorders, lead author on a publication on twenty years of ADHD evaluation, articles and ongoing abstracts on cognitive rehabilitation for dementia and head injury and participating author on publications on sleep and ADHD. Dr. Fisher is the clinical director for United Psychological Services, a private clinic which specializes in diagnosis and treatment of dementia amongst other specializations. Cognitive training has been provided at United Psychological Services for the last fifteen years at United Psychological Services; targeting dementia for the last ten years; publishing ongoing research over the last three years. The cognitive training program is unique with over 200 tasks to choose from that is individually designed based upon neuropsychological test results.
Abstract:
Neuropsychological evaluation identifies neurocognitive deficits to aid in the diagnosis of the specific type of dementia that carries a different intervention and/or treatment plan. Predominantly frontal (executive reasoning) deficits will tend to be more suggestive of frontal lobe dementia or disease; frontal and temporal deficits (memory and the impact of executive reasoning deficits) of cardiovascular disease; visual perceptual, executive reasoning deficits and psychiatric signs of Lewy body dementia; while rather clear signs of highly impaired memory (for retrieval and recognition) as well as visual spatial issues will tend to reflect the true Alzheimer's dementia. Cognitive decline associated with neurological diseases depends upon the brain areas affected; for example, Multiple Sclerosis (impacts memory and attention, processing information quickly and efficiently) Parkinson's disease (executive reasoning, as well as attention and memory) while Huntington's has a predilection for executive reasoning deficits and motoric response. rnUse of neuropsychological evaluation and diagnosing the specific deficit areas has allowed us to develop a very specific cognitive training regimen which has shown positive findings when comparing testing prior to and following treatment intervention. Specificity of the cognitive training has been a primary variable for improved functioning following treatment. At our facility all of the brain enhancing activities have been systematically studied and labeled for the effect they are expected to have in remediating brain function; memory (short and long term, retrieval and recognition, visual and verbal) executive reasoning processes (selective attention, integration, perseveration, sequential analysis, cognitive flexibility) language (word retrieval) and visual perceptual. The key to the most effective and efficacious outcome in our research has been early diagnosis and treatment.rnWe are on an outreach effort for neurocognitive evaluation of individuals with any type of illness (physical or psychiatric) in their sixties and everyone in their seventies. Outreach is currently ongoing to the primary care physician to query about memory difficulties and executive reasoning symptoms. In the USA, dementia is known as one of the most expensive medical conditions; costs are currently in the billions and projected to the trillions for the future. rnThe answer is early diagnosis and education of the general population of the increased risk of dementia when there is avoidance of memory problems. Fear and avoidance of dementia is enormous and pervasive; affecting the caregiver, spouse, as well as the children. Waiting until a basic dementia assessment or mini-mental status is failed or for the problem to be exacerbated and outwardly obvious, results in more severe diagnosis and complications. Our research and work with the aging population over the last ten years reveals the benefit of early diagnosis and the intervention of cognitive training/rehabilitation upon brain function in helping to remediate the effects of dementia. Case studies will be provided to illustrate the significant neurocognitive changes that occurred from cognitive rehabilitation which transferred to improved emotional and daily living skills.
Keynote Forum
Neurocentria, USA
Time : 10:10-10:50
Biography:
Guosong Liu received his PhD in Physiological Sciences from the University of California, Los Angeles in 1990. He completed post-doctoral scientific training at Stanford University and then went on to a faculty position at Massachusetts Institute of Technology. Liu continued a vigorous scientific research program at Tsinghua University, and leads and oversee as CEO the multiple clinical development programs of Neurocentria. Dr. Liu is a world renowned expert in synaptic physiology, learning, and memory. His research focuses primarily on discovering principles that regulate synapse density in the brain under physiological and pathological conditions and developing novel strategies for treating neurodegeneration and preventing brain atrophy.
Abstract:
Background: Age-related cognitive decline is a major problem in elderly, affecting quality of life. Pre-clinical studies show that MMFS-01, a synapse density enhancer, is effective at reversing cognitive decline in aging rodents.rnObjective: Since brain atrophy during aging is strongly associated with both cognitive decline and sleep disorder, we evaluated the efficacy of MMFS-01 in its ability to reverse cognitive decline and improve sleep.rnMethods: We conducted a randomized, double-blind, placebo-controlled, parallel designed trial in elderly subjects (age 50-70) with complaints of memory impairment, sleep disorder, and anxiety. Subjects were treated with MMFS-01 (n=23) or placebo (n=21) for 12 weeks and cognitive ability, sleep quality, and emotion were evaluated. Overall cognitive ability was determined by a composite score of tests in four major cognitive domains.rnResults: With MMFS-01 treatment, overall cognitive ability improved significantly relative to placebo (p=0.002; Cohen\'s d=0.92). Age-related cognitive fluctuation was also reduced. Although the study population had more severe executive function deficits than age-matched controls, MMFS-01 treatment nearly restored impaired executive function, demonstrating that MMFS-01 was clinically significant. Sleep quality and anxiety were improved in MMFS-01 treatment group; however, similar degrees of improvement were also observed in the placebo control group. rnConclusions: The current study demonstrates the potential of MMFS-01 for treating age-related cognitive decline in elderly.rn
Break:
Networking & Refreshment Break 10:50-11:10 @ Foyer
Keynote Forum
Saga Woman Junior College, Japan
Time : 11:10-12:00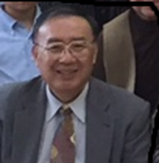 Biography:
Tohru Hasegawa got his PhD degree from Okayama Medical School at 1980. He was Associate Professor of Saga Medical School from 1981 to 2000, and he was a Professor of Saga Woman Junior College from 2000 to 2011. He is a Professor Emeritus of Saga Woman Junior College from 2011. He investigated the pathogenic process of Alzheimer's disease and he found that homocysteic acid in blood is one of pathogens of AD.
Abstract:
Recent big two clinical trials of amyloid beta treatment for Alzheimer's disease are all failed to recover the cognitive impairment, it has forced us to reconsider the central hypothesis of amyloid pathogen for Alzheimer's disease. We recently published that human Alzheimer's patients showed the strong relationship between Mini Mental State Examination (MMSE) scores and blood homocysteic acid (HA) level. 6 AD patients (all female: age 77, 82, 86, 87, 91, 91) were given green tea powder 1g at every meal for 2 months. Their blood HA level and MMSE score were measured before and after taking green tea powder. The relationship between blood HA level change and MMSE score change was investigated. The strong statistically significant negative relationship between blood HA level change and MMSE score change: r=-0.96, p=0.00018, n=6. From our observation, it showed that blood HA level change induced MMSE score change, that is, Alzheimer's cognitive ability was controlled by blood HA level. Now we can present that some healthy food, that is named HBF, can recovered 100% Alzheimer's cognitive impairment by the decreasing the homocysteic acid in a peripheral blood. Now we have made a relative large open trial of AD patients. 91 patients were enrolled. Their cognitive recovery was measured by NM scale (New Clinical Scale for Rating of Mental States). All patients who took HBF showed the recovery of their behaviors. From this open-trial of HBF, (1) Alzheimer's cognitive impairment could be recovered at even end stage. (2) Alzheimer's disease is induced by homocysteic acid.