Day 2 :
Keynote Forum
University of Aberdeen, UK
Time : 09:00-09:30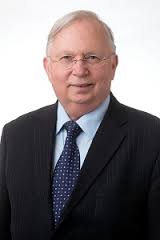 Biography:
Claude M Wischik holds the Chair in Old Age Psychiatry at the University of Aberdeen in Scotland, and is Executive Chairman of TauRx Pharmaceuticals. He studied medicine in Australia, completed his PhD at the Laboratory of Molecular Biology in Cambridge, and also higher psychiatric training in Cambridge. He was the first to identify Tau protein as the main constituent of the Alzheimer tangle and developed the first Tau Aggregation Inhibitors. He has published 121 papers and holds 11 patent groups based on his work with over 40 individual patents.
Abstract:
In Alzheimer's disease (AD), the microtubule associated protein Tau, is implicated in a self-amplifying aggregation cascade which kills nerve cells and transmits the pathology to otherwise healthy neurons, spreading the disease throughout the brain in manner that is quantitatively linked to the degree of clinical dementia. A similar process occurs for Synuclein in PD. rnThe Tau Aggregation Inhbitors (TAIs) we have developed block this process in cell models and reduce Tau pathology in transgenic mouse models. The first of these (methylthioninium, MT) to be tested in a large Phase 2 clinical trial in AD reduced the rate of disease progression by 90% over 12 months on clinical and imaging endpoints. The brain concentration required for clinical efficacy is the same as that required for TAI activity in model systems. Phase 3 trials in mild and moderate AD are currently underway globally (including Canada) aiming to confirm the Phase 2 results, using an improved version of the drug (LMTX®). We are also conducting a Phase 3 trial in FTD, where either Tau or TDP-43 proteins aggregate, both blocked by LMTX®. The initial results will be available in the first half of 2016.rnIf the Phase 3 trials are successful, LMTX® could be used preventatively, since Tau aggregation affects about 50% of the over-45 population, but progresses slowly at the early stages. LMTX® also reduces pathology in a Synuclein mouse model of PD, so we aim to conduct trials with LMTX® in PD in the future. rn
Keynote Forum
Monash University, Australia

Biography:
Zhi-cheng Xiao, PhD. Dr. Xiao received a Doctor of Natural Science Degree from Swiss Federal Institute of Technology, Zurich. He is current Professor in Monash University. He is the CEO& CFO of iNovaFarm, a premier Bio-Tech company. He has published more than 100 papers in reputed journals and serving as editorial board members of more than 10 journals.
Abstract:
Amyloid precursor protein (APP) is best known for its involvement in the pathogenesis of Alzheimer's disease. We have previously demonstrated that APP intracellular domain (AICD) regulates neurogenesis; however, the mechanisms underlying AICD-mediated regulation of neuronal differentiation are not yet fully characterized. Using genome-wide chromatin immune precipitation approaches, we found that AICD is specifically recruited to the regulatory regions of several microRNA genes, and acts as a transcriptional regulator for miR-663, miR-3648 and miR-3687 in human neural stem cells. Functional assays show that AICD negatively modulates neuronal differentiation through miR-663, a primate-specific microRNA. Microarray data further demonstrate that miR-663 suppresses the expression of multiple genes implicated in neurogenesis, including FBXL18 and CDK6. Our results indicate that AICD has a novel role in suppression of neuronal differentiation via transcriptional regulation of miR-663 in human neural stem cells.
Keynote Forum
Bond University, Australia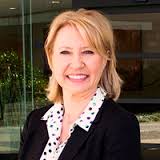 Biography:
Helen Chenery has a Masters and PhD from The University of Queensland and researches in the area of Language Neuroscience specifically language disorders that result from acquired neurological damage or disease. She has published over 120 papers in refereed journals. She is currently an Executive Dean of the Faculty of Health Sciences and Medicine at Bond University.
Abstract:
Smartphones, the growth in third party software solutions (termed apps), big data analytics and other digital health technologies promise to transform the treatment of a range of health conditions such as Alzheimer's disease and other dementias. For people living with dementia, the gradual decline of communication abilities contributes to reduced quality of life and increased social isolation. For their carers, communication difficulties are listed as one of top stressors that contribute to their burden of care. Yet relatively little research has been published describing the application of digital technology to understanding and eventually even assisting the communication particularly the conversational, difficulties in dementia. In this research, we analyzed transcripts of conversations from 20 people with dementia and their carers using an automated discourse analysis tool called Discursis™. Discursis measures the recurrence of conversational (semantic) content over the time course of the conversation. Discursis metrics were compared with coded instances of trouble and repair in the conversations. This analysis allowed the identification of a list of specific Discursis metrics which signaled trouble and repair sequences in the conversations thereby generating a computerized script that highlighted periods of significant conversational breakdown between people with dementia and their carers. These results are an important precursor to developing a smart communication assistive device for people with dementia and their carers.