Day 2 :
Keynote Forum
St Thomas Aquinas College, USA
Time : 09:00-09:40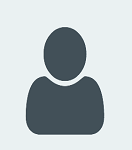 Biography:
Linda Levine Madori is a two time Fulbright Scholar, Professor, Author, Researcher and Trainer of a non-pharmaceutical approach utilizing all the creative arts for brain stimulation and enhancing socialization found in her first book titled; Therapeutic Thematic Arts Programming, in 2007 (TTAP Method.com). Her second book; Transcending Dementia through the TTAP Method; A New Psychology of Art, Brain and Cognition, expands on the current significant research demonstrating cost effectiveness utilizing this innovative multimodal approach for the geriatric and Alzheimer's population.
Abstract:
This paper will establish through a clinical research study of the use of the TTAP Method® on a Dementia and Gero- Psychiatric unit for a one year period (2014). All healthcare staff were taught to engage in "Emotive Conversations" through the use of this replicable multimodel approach with those individuals afflicted with middle to late stages of dementia, and other psychiatric diagnosis. Data collected over a 365 day period from 1800 patients demonstrates increased mood,increased overall time staff spent engaged with patients and decrease in patient falls. This research supports how channeling change through collective impact can significantly effect patients and staff on a gero-psyciatric unit, while successfully impacting healthcare. The TTAP approach is formulated on the basic functional organization of the brain, neuroplasticity, including neurons, neurotransmitters and areas of the brain involved in transforming emotional and perceptual inputs into physiological responses and behaviors (Damasio, 1998, 1999; Golomb, J.,1996, Grober, E., 1999; Kandel, Schwartz & Jessel, 2000; LeDoux, 2000; Levine Madori, 2007-2014). All healthcare staff were given 15 hours of TTAP Certification Training which utilizes person centered themes within the therapeutic process to engaged participants in a twelve step process that incorporates medication & mindfulness, drawing, sculpture, movement, phototherapy and other forms of the creative arts into an ongoing enriching non-pharmaceutical approach. This method substantiates how conversation which is rich in emotions along with the expressive arts is quickly becoming a powerful way in which to break down "silo's" of responsibility in demanding and complex healthcare units while continually allowing for self-discovery (Cozolino, 2012, Luzebrink, 2013, Hass-Cohen, 2014). Examples of other research studies utilizing this innovative method with the Alzheimer's population will be presented from the United States and Finland.
Keynote Forum
Monash University, Australia
Time : 09:40-10:20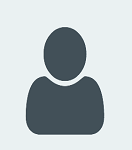 Biography:
Zhi-cheng Xiao, PhD. He received a Doctor of Natural Science Degree from Swiss Federal Institute of Technology, Zurich. He is current Professor in Monash University. He is the CEO & CFO of iRiccorgPharm, a premier Bio-Tech company. He has published more than 100 papers in reputed journals and serving as editorial board members of more than 10 journals.
Abstract:
Appropriate connections or interactions among different neural cell types are essential for the correct and efficient functioning of the nervous system during development and regeneration after trauma or degeneration. The aim of my research is to understand the molecular events that mediate communication among neural cells in the nervous system during development, myelination, learning and memory, degeneration, and regeneration. These studies have yielded insights into the therapeutic potential of cell signalling molecules to ameliorate or even ablate the detrimental consequences of nervous system injury and neurodegenerative diseases, including stroke, traumatic brain injury, spinal cord injury, Alzheimer Disease (AD), and Multiple Sclerosis (MS). Using genome-wide chromatin immunoprecipitation approaches, we found that AICD is specifically recruited to the regulatory regions of several microRNA genes, and acts as a transcriptional regulator for miR-663, by which suppresses neuronal differentiation in human neural stem cells. We have generated transgenic pigs expressing mutant G93A hSOD1 and showing hind limb motor defects, which are germline transmissible, and motor neuron degeneration in dose- and agedependent manners. Furthermore, in a case report we present the treatment of aggressive MS patient with multiple allogenic human umbilical cord-derived mesenchymal stem cell and autologous bone marrow-derived mesenchymal stem cells over a 4 y period. The treatments were tolerated well with no significant adverse events. Clinical and radiological disease appeared to be suppressed following the treatments and support the expansion of mesenchymal stem cell transplantation into clinical trials as a potential novel therapy for patients with aggressive MS.
Keynote Forum
Chinese Academy of Medical Sciences, China
Time : 10:20-11:00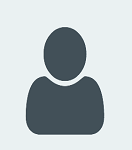 Biography:
Wang,Xiaoliang has completed his MD from University of Essen, Germany in 1987. He returned to the Chinese Academy of Medical Sciences, Beijing in 1988 and promoted to full professor in 1993. He served as director of Institute of MateriaMedica, CAMS from 1997 to 2010. His research fields including neurodegenerative diseases, drug discovery and development. He has published 200 papers in reputed journals and has been serving as editorial board membersfor several journals.
Abstract:
Diabetes mellitus (DM) may induce dementia, so-called diabetic encephalopathy. In the present study, the spontaneously obesity-induced Type 2 diabetic model, KK-Ay mice were used to study the relationship between spatial learning and memory deficits and the alteration of hippocampal synaptic plasticity.Our results showed that KK-Ay mice presented typical T2DM syndrome and deterioratedprogressivelyin Morris water maze from early stage (3 month old). Meanwhile, Aßdeposition and Tau phosphorylation increased in hippocampus. LTP (long term potentiation) was also impaired significantly. It is interesting that these deficits in KK-Ay mice could be relieved by diet intervention and anti-AD drugs. Further, we found that the underlying mechanisms of LTP impairment in KK-Ay mice might attribute to abnormal phosphorylation or expression of glutamate receptors subunits rather than alteration of basal synaptic transmission. The expression levels of NR1, NR2A and NR2B subunits of NMDA receptors (NMDARs) were unchanged while the Tyr-dependent phosphorylations of NR2A and NR2B subunits were significantly reduced in KK-Ay mice. The p-Src and CaMKII were also down regulated.In addition, AMPA receptor, GluR1 was decreased, and the GluR2 was significantly increased.In summary, ourresults suggest that deficits in learning and plasticity in KK-Ay mice may mainly arise from the abnormalof NR2 subunits, which were related to the activities of p-Src and CaMKII. It might be recovered by diet interventionand anti-AD treatment.
Animal Models and Translational Medicine, Pathophysiology and Disease Mechanisms and Diagnosis and Symptoms
Location: Hall 4
Chair
Linda Levine Madori
St Thomas Aquinas College, USA
Co-Chair
Mourad Tayebi
The University of Melbourne, Australia
Session Introduction
The University of Melbourne, Australia
Time : 11:20-11:40
Biography:
Tayebi is a Senior academic at the University of Melbourne and heads the protein misfolding disease group. Dr Tayebi has previously very successfully led to startup biotechnology companies in the UK and the US.
Abstract:
An active and promising area of research for Alzheimer's disease (AD) is immunotherapy using antigens (active) or antibodies (passive) that target AD neuropathology. Senile plaques contain the beta-amyloid (Aβ) peptide that is derived from a longer precursor protein, amyloid precursor protein. Amyloid beta is produced as either a 40 or 42 amino acid peptide, the latter being more fibrillogenic and toxic than the shorter isoform. Initially produced as a soluble peptide, Aβ subsequently can form oligomers, a molecular complex of monomer units. Aβ oligomers are highly toxic to neurons and particularly damaging to synapses. There is strong evidence that oligomer accumulation may seed plaque aggregation and serves as an early molecular target for preventing AD. Interestingly, oligomers can be detected by antibodies based upon structure with less of a need to target the amino acid sequence of an individual protein making antibody development for oligomers a fascinating area to pursue. Antibodies developed against oligomers may be able to bind several misfolded proteins implicated in neurodegenerative diseases. Immunotherapy studies have typically used transgenic mouse models of AD, and subsequently translated to human clinical trials. However, the success rate of these translational studies has been limited. In contrast, studies in another animal model, the aged canine, indicated that immunotherapy led to similar outcomes in AD clinical trials; reduced Aβ plaque pathology with no improvements in cognition but indications of a slowing of cognitive decline. We have previously developed and characterized unique anti-Aβ single domain antibodies derived from camelids. These antibodies, we called PRIOAD, were able to (i) cross the in vitro and in vivo blood brain brain (BBB) in mice rats and in vitro human BBB model; (ii) bind with high affinity to soluble oligomers derived from synthetic and native human Aβ but not their monomeric and fibrils counterparts; and (iii) not induce neurotoxic effects and host immune responses in mice. PRIOADs were evaluated for their therapeutic efficacy in a pilot sutdy using aged beagles with mild cognitive impairment. Following intraventricular infusion of PRIOAD for 3 months, there was a significant reduction of Aβ plaque burden in these animals. More importanly, PRIOADs led to reversal of the cognitive deficits in beagles. The study was very encouraging and will be expanded to include larger number of animal cohorts prior to translation into human clinical trials.
Taras Shevchenko National University of Kyiv, Ukraine
Time : 11:40-12:00
Biography:
Makarenko O.M has taken PhD degree at the age of 30 at the Moscow Medical Stomatological Institute, M.D. degree at the age of 40 at the Institute of Higher Nervous Activity in Moscow. He carries out his post-doc researches at the Institute of higher nervous activity and Taras Shevchenko National University of Kyiv. He is a professor of the psychology department, the author of more than 200 articles in reputed journals and 5 monographs.
Abstract:
The aim of this work was to study the influence of "Cerebral" on the animal's conditions after experimental stroke and on the humoral and cell parts of immunity. We administrated "Cerebral" intraperitoneally to 26 adult guinea pigs with experimental model of hemorrhage stroke twice with the interval of 6 days. Also, the work was conducted on 30 white mice for the study of immune reaction. On the 14th – 16th days since the administration of "Cerebral" to guinea pigs considerable improvement in the state of animals was noted: limb movement recovered, disorders of coordinatation disappeared, tissue trophism and weight normalized. The animals perform motor and coordinator tests confidently. Establishment of possible immunotoxical peculiarities an obligate for any new potential medical medicine. "Cerebral" changes the development of thymus-dependent antigen reaction and hypersensibility of slow tape (SST) reaction, but doesn't impact on the process of antibody formation (according to levels of hemolysins and hemoglutinins). "Cerebral" doesn't have negative influence on the revealed immunity indexes.
Southeast University, China
Time : 12:00-12:20
Biography:
Abstract:
Background: Over the past decades, great effort has been spending on research of Alzheimer disease (AD), many scientists focus on the predictors of AD. Spatial memory deficits have been recognized in the early stages of AD, but have been studied less[1]. The previous studies have shown a cloes relationship between spatial memory and postrhinal cortex (POR)[2], but which projection from POR impacts on spatial memory is still to be found out. So with the help of optogenetics, we can do further research.
Purpose: To find out which projection from POR impacts on spatial memory.
Methods: Using optogenetics to control neuron activity, using novel object recognition to test the spatial memory performance of mice, using immunofluorescence of c-Fos to search the terminal cortex, choose 3-month C57BL/6 mouse.
Results: In novel object recognition testing, when inhibiting glutamatergic neurons activity of POR in both study and recognition phase, the spatial memory level of experimental group is lower than matched group (t=2.38, P<0.05); when inhibiting glutamatergic neurons activity of POR only in study phase, there is no significant differences in both group (t=7.68, P>0.05); when inhibiting glutamatergic neurons activity of POR only in recognition phase, the spatial memory level of experimental group is lower than matched group (t=3.23, P<0.05). 1.5h after optical stimulation, immunofluorescence of c-Fos
shows that c-Fos positive neurons of ventral lateral orbitofrantal cortex (OFC) in experimental group is less than matched group (t=2.87, P<0.05).
Conclusion: The projection from POR to OFC impacts on the recognition phase of spatial memory via glutamatergic neuron.
University of British Columbia, Canada
Time : 12:20-12:40
Biography:
Sunday A. Ajayi completed his PhD at Obafemi Awolowo University, Ile-Ife, Nigeria in 2012 and moved to University of KwaZulu-Natal, Durban South Africa between 2013 and 2015 for Postdoctoal Fellowship. In 2016 he relocated to Vancouver, Canada where he is presently a Postdoctoral Fellow sponsored by IBRO-ISN Research Fellowship in the Laboratory of Professor James D. Johnson at the University of British Columbia.
Abstract:
Insulin deficiency and insulin resistance has both been reported in Alzheimer's disease. This study was designed to examine whether insulin protein or markers of insulin promoter activity can be observed in the mouse brain and to also determine the effects of brain-specific insulin gene (Ins2) knockout on behaviour to ascertain the possible role of insulin produced locally in the brain. We have employed germline Ins2 knockout mice (Ins2-/-), heterozygous mutant mice (Ins2+/-), and their wildtype littermate controls (Ins2+/+), as well as cell type specific Ins2 knockout mice derived by crossing NesCre, SynCre, or CamkCre mice with mice harboring a floxed Ins2 allele (on the Ins1-/- background). Mice were genotyped using PCR. Insulin mRNA analysis using qPCR confirmed the deletion of the Ins2 gene in the germline knockout animals, but revealed a paradoxical increase in Ins2 mRNA in many brain regions of the Ins1-/-:Ins2f/f:NesCre, Ins1-/-:Ins2f/f:SynCre, Ins1-/-:Ins2f/f:CamkCre, relative to their littermate controls, suggesting an upregulation of Ins2 production from non-neuronal cell types within the brain.
Indeed, analysis of Ins2 gene activity using Ins2GFP knock-in mice suggested the presence of Ins2 in non-neuronal cell types surrounding the ventricles. Interestingly, preliminary behavioural studies (Y-maze, open field test, familiar object test, and Morris water maze) identified differences in learning and memory in mice lacking Ins2 expression in the brain. Collectively, these results suggest that Ins2 is expressed in both neuronal and non-neuronal cell types within the brain, where it has complex roles modulating behavior. This work may shed light on the role of insulin in Alzheimer's disease.
CSIR-Central Drug Research Institute, India
Time : 12:40-13:00
Biography:
Abstract:
Studies have reported hypertension as a prominent risk factor for dementia. Further, earlier reports have separately demonstrated that chronic hypertension is associated with platelet activation in periphery (resulting in accumulation and localized inflammatory response) and glial activation in brain. We investigated the contribution of platelets in brain inflammation, particularly glial activation and associated neuronal injury in vitro and in a rat model of chronic hypertension. We found that chronic HTN increased the expression of adhesion molecules like JAM-1, ICAM-1 and VCAM-1 on brain endothelium and resulted in the deposition of platelets in brain. Platelet deposition in chronic hypertension was associated with the augmented CD40 and CD40L and activation of astrocytes (GFAP expression) and microglia (Iba-1 expression) and increased caspase 3 expression and more TUNEL positive cells in the brain. Platelets isolated from hypertensive rats had significantly higher sCD40L level and induced prominent glial activation than platelets from normotensive rats. Moreover, CD40L induced astrocyte and microglia activation and NFкB and MAPK inflammatory signaling, with subsequent release of inflammatory TNF-α. Remarkably, conditioned media from CD40L activated glia induced the apoptosis in neuronal cells, Neuro2A (evidenced by increased Annexin V/PI +ve cells via flowcytometry). On the contrary, inhibition of platelet activation by clopidogrel or disruption of CD40 signaling prevented astrocyte and microglial activation and provided neuroprotection in both in vivo and in vitro conditions. Thus, we have identified platelet CD40L as a key inflammatory molecule for the induction of astrocytes and microglia activation, the major contributors of inflammation mediated neurodegeneration in brain.
Arak University, Iran
Time : 13:00-13:20
Biography:
Abstract:
Introduction: Alzheimer's disease is significantly developing and there is no decisive treatment for that. So, it is urged to prevent in early stages. In present study, the effect of M.germanica fruit and seed flavonoids on learning and memory and hippocampal CA3 pyramidal neurons in Streptozotocin-induced Alzheimer's rats have been studied.
Methods: M.germanica flavonids were extracted and identified by 2-Dimensional Paper Chromatography and Thin Layer Chromatography. Experimental groups including: 1. Control group, 2. STZ group, 3. STZ + 10 dose of M.germanica flavonoids group, and finally Pure flavonoids. STZ-i.c.v (10μl) in all groups except control group was injected at first and third days after surgery beside that, Intraperitoneal injection of flavonoids in all groups except control group, was performed everyday during the 21days. Control group received injection of saline. Afterwards was performed inhibitory avoidance test by shuttle box and immediately after that through perfusion, brains were separated to investigate hippocampal CA3 neurons. To inspect of behavioral data, we used SPSS (analysis one way ANOVA) and regarding the tissues data we used Prism.
Results: M.germanica flavonoids in STZ+10mg/kg flavonoids group can restrict significantly deficiency in learning and memory and also improve neural damages in CA3 induced by STZ (p<0.001).
Conclusion: Accordingly, it seems that M.germanica due to high levels of flavonoids provide useful efficacy on prevention of memorial loss and injury of neurons by STZ-icv and makes a potential in treatment of neurodegenerative diseases specially in Alzheimer's disease.
University of South Australia, Australia
Time : 14:00-14:20
Biography:
Abstract:
Alzheimer's disease (AD) is one of most devastating diseases affecting elderly people, Amyloid-β (Aβ) accumulation and the downstream pathological events such as Tau phosphorylation play critical roles in ADpathogenesis. Edaravone is marketed for acute ischemic stroke, has been proved for its capacity of inhibiting Aβ aggregation and attenuating Aβ-induced oxidation in vitro. According to MTT assay, EDA has shown strong protection effect against cytotoxicity induced by CuSO4 and H2O2 on SY5Y695 cells. In the neurite outgrowth assay, the cortex neuron isolated from C57 pups were treated with 1uM Aβ42 in the presence of different concentration of EDA, data shows the neurite length of EDA 3uM group increased to 30% to the control group and two folders high then the Aβ only group. The PI staining apoptosis assay also indicated that cells treated with EDA in differently concentration significantly reduced the death caused by CuSO4.In addition, P25/35 ratio is also changed in EDA treatment group, in the 3uM EDA group, P35 expression is significant increase while P25 decease 2 folders. Acetylcholinesterase (AChE) are enzymes that hydrolyze the neurotransmitter acetylcholine (ACh) to acetate and choline, the AChE is often found to be highly active in AD pathology, according the AchE activity assay, the pilot result shows suppression effect of EDA on AchE activity in vitro.
The ectodomain of p75 neurotrophin receptor (p75NTR-ECD) has been suggested to play important roles in regulating beta-amyloid (Aβ) deposition and in protecting neurons from the toxicity of soluble Aβ. Thus, we injected EDA and P75ECD as a combination to treat AMY mice (AD model animal), we expect to see this combination can alleviates Alzheimer's disease-type pathologies and cognitive deficits.
German University in Cairo, Egypt
Time : 14:20-14:40
Biography:
Abstract:
LPS is a well established model for induction of neuroinflammation and amyloidogenesis widely used to study the pathway of many neurodegenerative diseases like Alzheimer's disease. Phenolics are widely known for their different beneficial characteristics, they could be considered as promising therapeutic agents against neurodegenerative diseases.
In this study, hydroalcohol extract of leaves and stalks of Bauhinia variegata has been shown to ameliorate neurodegenerative diseases owing to the high phenolic content including flavonoids.
The effect of the plant was studied in a dose dependent manner in comparision to herbal (green tea) and non-herbal reference (donepezil HCl) standards and the in vivo study was designed in what is promised to be the in vivo triad. The peak of the triad was represented by improvement of cognitive performance in in vivo behavioural tests (Y maze and water maze). The first side of the triad base was represented by biochemical analysis done on brain homogenates by ELISA where a recognizable decrease in amyloid beta 42 was observed by 39.89%, 59.8%, 71.3% and 78.49% after administration of doses 50, 100, 200 and 400 mg/kg of the studied extract respectively in addition to an increase in SOD levels by 80%, 2.4 folds, 4.5 folds and 5.6 folds after treatment with the same doses respectively.
The second side of the triad base was represented by histopathological investigation which confirmed the previous findings.
According, Bauhinia variegata could be considered as a phenolic capsule that can bombard and delay progression of neurodegenerative diseases.
Session Introduction
University La Salle Mexico, Mexico
Time : 14:40-15:10
Biography:
Luis Angel Francisco Sorroza Lopez has completed his PhD at the age of 26 years from University Regional del Sureste Oaxaca Mexico Medical School and master studies from La Salle University Mexico Faculty of Chemical Sciences. He has been priced from the current University for winning the category at master level in Health Sciences from the anual research contest of the University.
Abstract:
Dementia is a growing world health threatening condition declared as priority by WHO; the prevalence of the condition reached 47.5 million people in 2015, affecting mainly population over 65 years old. With an incidence of 7.7 million per year, the prevalence is expected to reach 81.1 million by the year 2040 and over 130 million in 2050, with increasing numbers in population under 50 and 40 years of age. Dementia represents one of the major burdens to health care systems globally ($812,000 million in 2015). The current pharmacological treatments are limited to mitigating the onset and development of the disease and management of the most usual symptoms, which modulate the course of the disease with diverse side effects that range from personal discomfort to sudden death. There is strong evidence from clinical studies that participation in mentally and physically stimulating activities in early stages of the disease (MCI, mild cognitive impairment) is associated with decreased incidence and/or prevalence of dementia. We have researched the database of Pubmed, Cochrane, Medline, Sciencedirect, and EBSCO, to collect evidence of 250 references on the following subjects: pathophysiology, management and the costs of dementia. From the mentioned data we have elaborated a cost-effectiveness and cost-benefit study; the analysis was performed under a Markov model, and the purpose is to compare the pharmacological and non-pharmacological interventions. The results feasibly support that an early diagnosis and onset of non-pharmacological intervention, both cognitive and physical, is the best cost-benefit choice for patients with MCI and dementia.
Session Introduction
Haylo Theatre, United Kingdom
Time : 15:10-16:20
Biography:
We are a two woman theatre company based in the North West (Graduates from the University of Chester and 2015 Venture winners) who write and perform our own theatre, all of which explore life issues. Our first being 'Over the Garden Fence'. This play follows the story of Annabelle and her Gran Dolly, on a nostalgic journey through Grans life, sharing memories of happiness, sorrow and joy. It is a fast paced, uplifting and comical exploration into family, life and relationships that promotes an awareness of dementia that is accessible to all. Our play encourages conversation and engages audiences in the discussion of not only dementia but the importance of the individual behind the diagnosis. Professional's, mental health care services, careers and families, have seen our play as a tool to bring people together and discuss prevalent and complex issues.
Abstract: